Should It Stay or Should It Go?
Are you baffled by the distinctions between fixtures and non-fixtures in real estate sales? Some circumstances might be extremely aggravating for a buyer or seller at certain times in a property sale, situations that should have been avoided.
One of the most common problems is "fixtures" in a house – items considered part of the property and thus included in the price.
There might be a lot of tension and bitterness, as well as the potential for legal action, when a buyer was led to believe he would receive something with the home and it is taken away.
In real estate, sellers may be confused by the distinction between a fixture and property. Chattel is another term for personal property.
What Is Real vs Personal Property?
A good real estate agent should be aware of the difficulties that can occur when a house's fixtures are defined and should be prepared during the sales process.
Real estate professionals might assist everyone in making a smoother transaction by defining what accessories are versus personal property at the outset of the process. In a real estate contract, the boundaries of the property must be defined. By including this in the purchase agreement, the potential buyer and property owner will be on the same page legally.
Real Property Lines Can Be Blurred?
Consumers are frequently unaware of the distinction between a fixture and personal property.
To begin with, many real estate agents are to blame for blurring the distinctions between these two things by "exclud[ing]" items in a listing agreement that don't need to be excluded!
Unless a washer and dryer are "built-in," they do not need to be excluded since they are considered "personal property" rather than part of the the home.
Refrigerators are treated as personal belongings unless they are built-in into the cabinetry, such as a "Sub-Zero." When fixtures and personal property are viewed in the same way, this causes perplexity for the customer.
Continue reading to learn more about the distinctions between "personal" and "real" property. By the end of this article you will have a better understanding of what a fixture entails in real estate sales.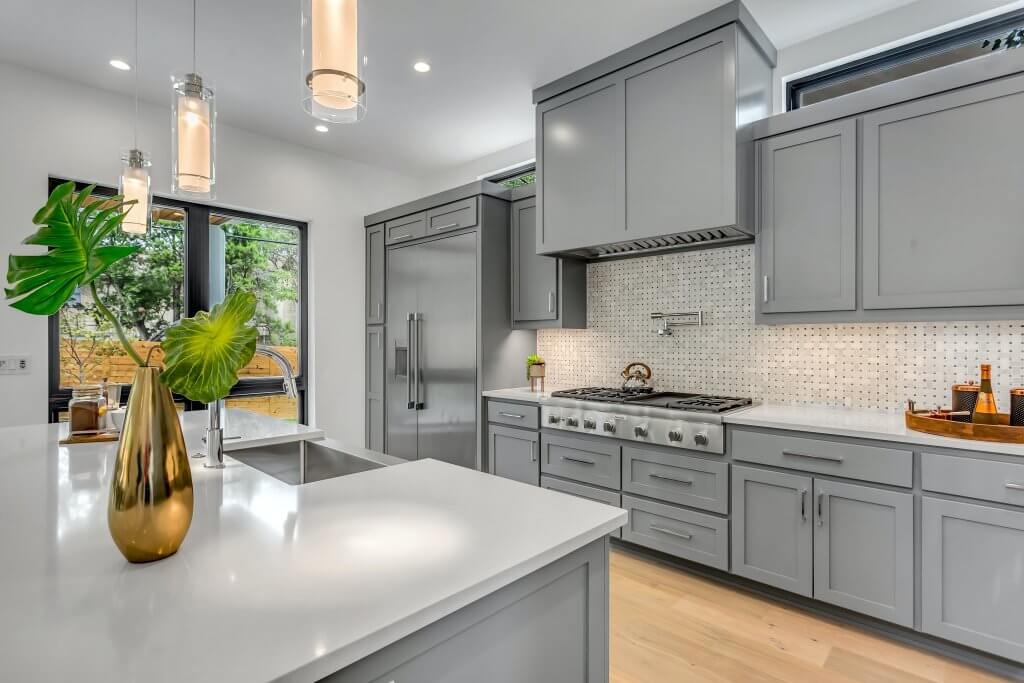 What is A Fixture?
A fixture is a permanent item that has been attached to the property and is considered by law to be lights, a ceiling fan, decorations, equipment, or appliances. It's common for fixtures to become part of the sale with the rest of the home.
For the sake of argument, anything that is permanently fastened or attached to a surface is regarded as a part of the home. Fixtures are defined as anything secured or attached to walls and ceilings with nails, screws, cement, glue, or bolts.
For example, if you purchased a house from a seller and he revealed that he had removed all of the doorknobs when he moved out, you'd be understandably upset. The doorknobs are an essential component of the property and were something you expected to have after spending hundreds of thousands of dollars on them.
Fortunately, doorknobs are rarely removed. They're parts of the installation and, obviously, part of the deal. However, there are additional components that you as a buyer may consider to be accessories that the seller does not include in the sale.
Another example of fixtures in real estate would be the many lights. Lighting is already installed into the house and remains with it unless otherwise specified.
To figure out the condition of home fixtures, there are a few methods to examine them.
Attached to The House
As a general rule, something that is screwed, nailed, or glued to the walls, ceiling, or floors, can be considered an attachment.
Even if the item can technically be remove, it may still be considered an add-on – things like custom cabinets, built-in speakers, etc.
Because the seller may not reverse or remove these things without getting written permission, they are known as a "permanent attachment."
Integral Part of The Home
A piece of furniture might also be considered as a part of a home, such as a refrigerator (if built-in), a cooking range, or a porch swing. Fixtures qualify as all of these items.
The way in which the porch swing is attached would be crucial in this scenario. Is the swing connected to the porch by means of screws or hooks?
The way that something is connected to the real estate makes the difference whether it's part of the property or not.
Guidance on Verbiage
Many states have different requirements for what is considered a fixture and what isn't.
The description is quite beneficial since it clearly identifies what belongs to the house and what does not. There's a clear distinction between conveying and non-conveying items. There is the smallest amount grey area.
"Included in the sale as part of said premises are the buildings, structures, and improvements now thereon, and the fixtures belonging to the SELLER and used in connection therewith, including, if any, all wall-to-wall carpeting, drapery rods, automatic garage doors openers, Venetian blinds, window shades, screens, screen doors, storm windows and doors, awnings, shutters, furnaces, heaters, heating equipment, stoves, ranges, oil and gas burners, and fixtures appurtenant thereto, water heaters, plumbing, and bathroom fixtures, garbage disposals, electric and other lighting fixtures, mantels, outside television antennas, fences, gates, trees, shrubs, plants, sprinkler system, and ONLY IF BUILT-IN, refrigerators, air conditioning equipment, ventilators, dishwashers, washing machines and dryer; and but excluding _______."
Every states has a similar language in their purchase agreements too.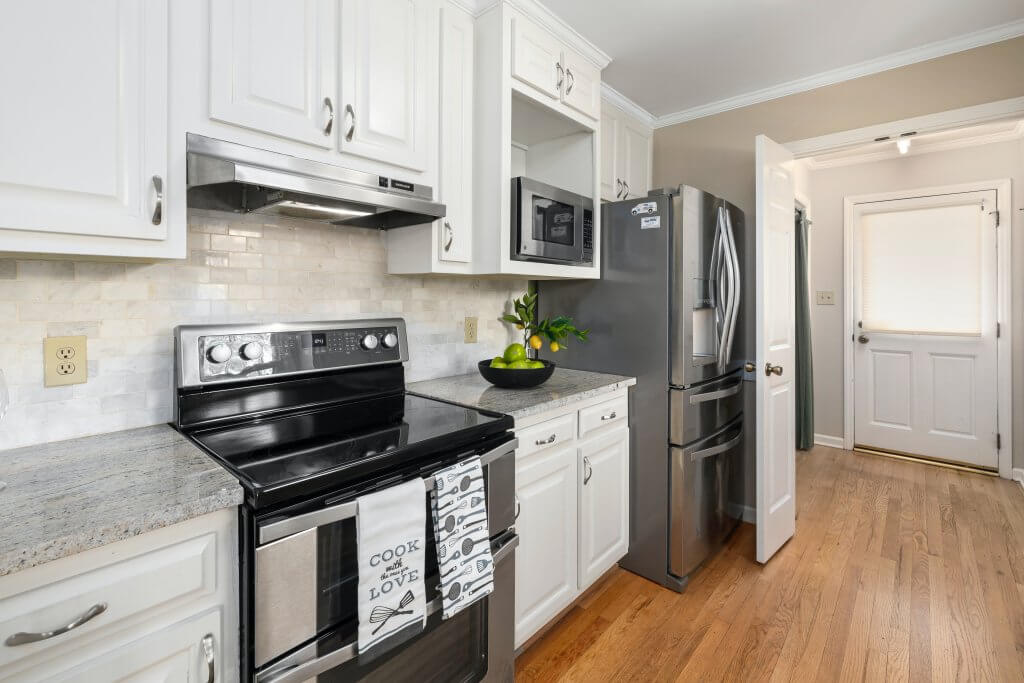 Why Personal Property & Fixtures Become Confused
It should be clear how the line between a fixture and one's personal property might get blurred. If a home included an alcove above the stove that held a high-end microwave, the buyer may believe that the appliance is part of the house, particularly if all of the other appliances in the kitchen appeared to be connected.
However, the seller may have just purchased the microwave to replace an outdated one. It isn't physically linked to the property; instead, it's in its alcove. All he has to do is unplug it and carry it away when he leaves.
A seller who was selling a house took the control box for an underground dog fence out of the property when it went on the market a few years ago. Needless to say, it wasn't excluded, and the buyer was devastated about it. These are just a couple of examples of what can put a real estate transaction under duress.
Even though the control box may have been considered an add-on, it would have been best to list it in the contract as excluded. This would have helped to avoid any confusion or conflict down the road.
When there's a potential source of misunderstanding, it is often wise to address it head-on. An exclusion in the MLS may be entered by a real estate agent, and the things should be included in the real estate agreement after that.
Any exclusions in the contract of sale should be brought to the attention of real estate attorneys.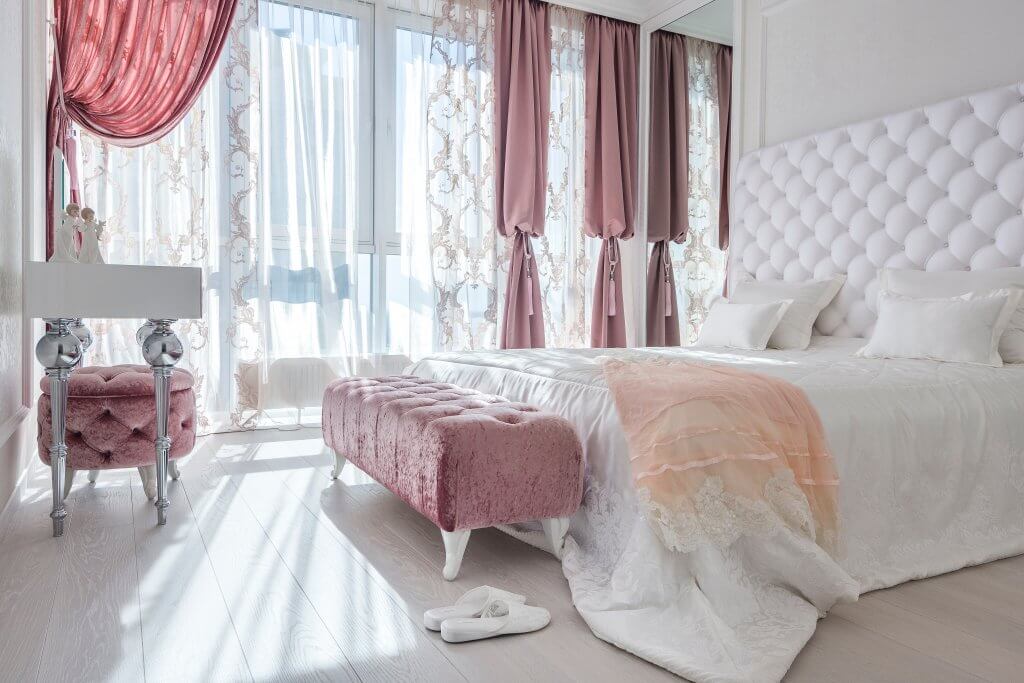 What Fixtures Cause the Most Problems?
The items that cause the most problems in a real estate deal should, according to most, have some grey area.
These are the kind of stuff that could be considered real property or personal property.
Some examples are:
Window treatments – This is one of my most vexing peeves, since it appears that so many real estate agents do not comprehend it. Drapes and curtains are personal property, which means they don't stay in a home. Curtain rods and Blinds, on the other hand, are attached to the window and therefore remain with the house. As a seller, you want to make sure that all window treatments are conveyed to the buyer.
A swing set can go either way because some swing sets are just sitting in the grass. This would be considered personal property as it is not attached to anything. However, a swing set cemented into the ground would be regarded as a fixture or part of the property.
A basketball hoop – the same can be said for a basketball hoop. It goes without saying that if the hoop is cemented into the driveway, it will stay with the home unless excluded from the sale. A free-standing hoop, however, would be considered personal property. It is a moveable object, just like many other things.
A mirror – this should be simple, but often it is not. If the mirror is bolted to the wall, it stays. If it is hanging on a hook, it does not remain with the home.
A wall-mounted television – this is another one that really can be grey to a lot of people. A flat-screen television should be excluded if an owner desires to take them to avoid confusion. The general rule is anything bolted, screwed in, or attached to a wall is considered part of the house! In this case, the television wall mount is attached, not the flat-screen television itself. The television is considered a piece of personal property, whereas the bracket is considered a piece of equipment attached to the home. Another issue that frequently arises with wall-mounted televisions is how the holes in the walls left by them will be filled. If you're buying a home, don't assume anything. This should be addressed up front and agreed to in writing by the parties if you want the gaps mended.
Lights – can be hard to distinguish if they are part of a home. Many homeowners forget to exclude the lights they want to take with them. Some sneaky owners will take a light and put another in its place, thinking the buyer will not remember. This is not a good way to conduct yourself in a real estate transaction, but it happens.
Dog fence – this is an interesting one because some sellers don't see the issue with removing the unit that powers the underground wiring. This is something that should become an exclusion.
Other things in the yard – Some home buyers assume that personal belongings in the yard will be kept. Personal property, such as a bench, fountain, or statue, is defined. These things would not stay with the house unless they were bonded to the ground. When they are cemented into the ground, they become part of the soil rather than staying on their own.
Clarifying A Fixture in Real Estate
When a Realtor is trying to sell a house, they should be very descriptive about what's included in the sale. The listing should include all of the fixtures that will not be sold during the transaction. When it comes to excluding items from a transaction, I'll say it again: personal property should not be included, which adds to the problem of Realtors not knowing what a fixture is.
The best way to think about it is that anything that is attached to the property, such as a light fixture screwed into the ceiling, a doorknob, or a window frame, is part of the property and should not be removed. Anything that can be easily removed without causing damage to the property, such as a free-standing basketball hoop or a mirror hanging on a hook, is personal property and can be removed by the seller. It's important to remember that anything that is attached to the ground becomes part of the property. This includes items like a swing set, if it is cemented into the ground.
When drafting the Offer to Purchase, the same care must be taken. It may later be referred to in the real estate contract if the multiple listing service is thorough and accurate in its descriptions of what comes with the property.
The same information regarding what is included in the offer and what is not must be made clear in the offer. Real estate brokers frequently leave purchasers and sellers unclear on what belongs to them and what belongs to the other party.
Before listing a home for sale, an agent must inform their clients about what is considered a fixture in real estate.
What is an Exclusion?
An exclusion in home sales is when you want to remove something that is regarded as a permanent fixture. Given that it is a fixture and assumed to remain with the property, it must be excluded in order to take it with you. A real estate agent may list the exclusions for a house seller on a section of the multiple listing service (MLS) document called "Inclusions/Exclusions."
In order to avoid conflicts with house purchasers, it's critical to think about what you want to remove from your property. The following are some of the most frequent exclusions in real estate sales:
Light fixtures
Ceiling fans
Wall-mounted speakers
Ceiling lights
A mirror bolted to a wall
Built-in shelving
Special landscape plantings
A fireplace insert
These are all examples of fixtures because they are all physical property that is affixed to the house.
Other Important Clarifications
Another bone of contention that frequently arises during a house sale is the seller's choice to leave behind any or all of their belongings.
The customer may love the fact that these items are left behind, or they may want them gone. What do I mean by "these things"?
Paint – some buyers want all the paint left behind to do touch-ups while others have no use for it and want it removed.
Extra tile – again, sometimes people want extra tiles to stay, and other times they plan on removing what is there.
Gardening items, pesticides, etc. – some buyers love to have these things, while others don't.
Wood – Some sellers see leaving wood for burning in the fireplace or wood stove as a significant plus.
Miscellaneous items – anything that can be used around the house like garden hoses, garbage cans, household cleaners, etc.
The main point is that you should never take anything for granted when it comes to leaving belongings behind. If the buyer indicates a desire to have anything left behind that is classified as personal property, then they are asked.
If the buyer does not want any of these items, they must be removed. Only if something is connected to real property does it stay.
Do a Final Walk-Through
When purchasing a home, it is usually a good idea to do a final walkthrough. One of the major reasons for doing so is to make sure that everything in the house is as it was when you signed your contract with the seller. While most purchasers are concerned with things like a mover dinging a wall or other potential structural or mechanical damage, they should also be aware of what is considered a fixture in the home.
This way, if there are any unwanted belongings left behind by the seller, the potential purchaser can have them removed without any drama or conflict. It's not as common as some would think where something was removed that shouldn't have been.
If in the event a seller does take an item(s) that was not excluded and/or replaces it with another item but the buyer expected it to remain, the real estate attorneys can file a holdback agreement were monetary proceeds are withheld until all the item(s) are returned to the buyers. This is just another reason that a final walk-through should never be skipped!
Hopefully, you now have a much better understanding of what is a fixture in home sales. Knowing what is assumed to stay in a home and what is considered personal property is essential to have a smooth sale. If you'd like to know more about local real estate in Russellville Alabama, American Realty can help you to see what's currently available.